Avilinga Connector for AEM
Translate directly from Adobe Experience Manager
Try the only fully customisable translation management plugin for AEM with full i18n support. Based on Adobe Translation Integration Framework (TIF) to support all out-of-the-box AEM features, but with improved Avilinga functionality.
With Avilinga's AEM connector, you can:
Manage translation projects simply and effectively in a familiar environment.
Launch content into 120+ languages simultaneously with just a few clicks.
Benefit from a full integration with Avilinga's proprietary translation memory systems.
Manage translation project finances within client-defined cost-centres.
Share translation project access across multiple users and teams.
Review translated content directly in AEM or Avi5.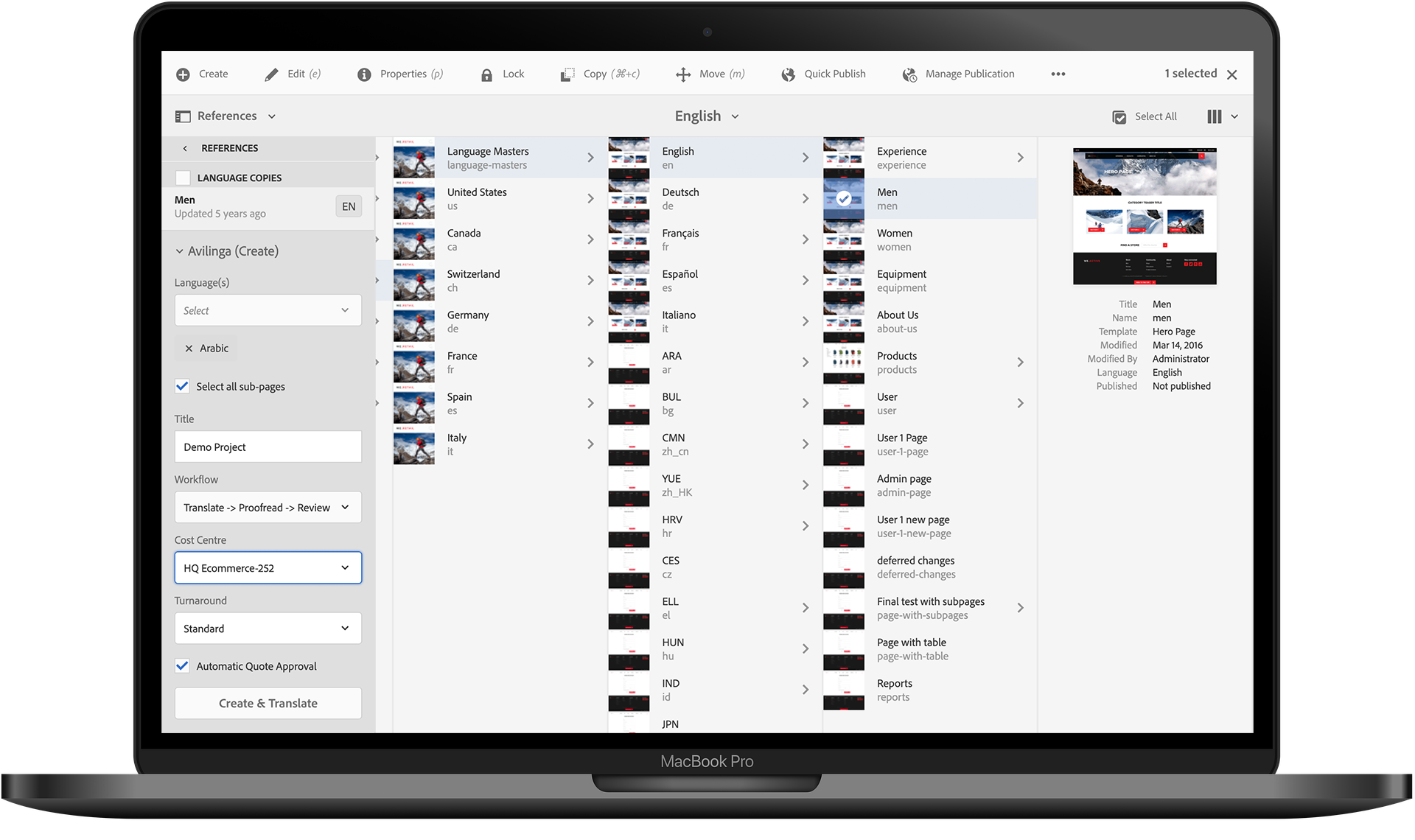 Try now >
Custom Avilinga (non-TIF) Features: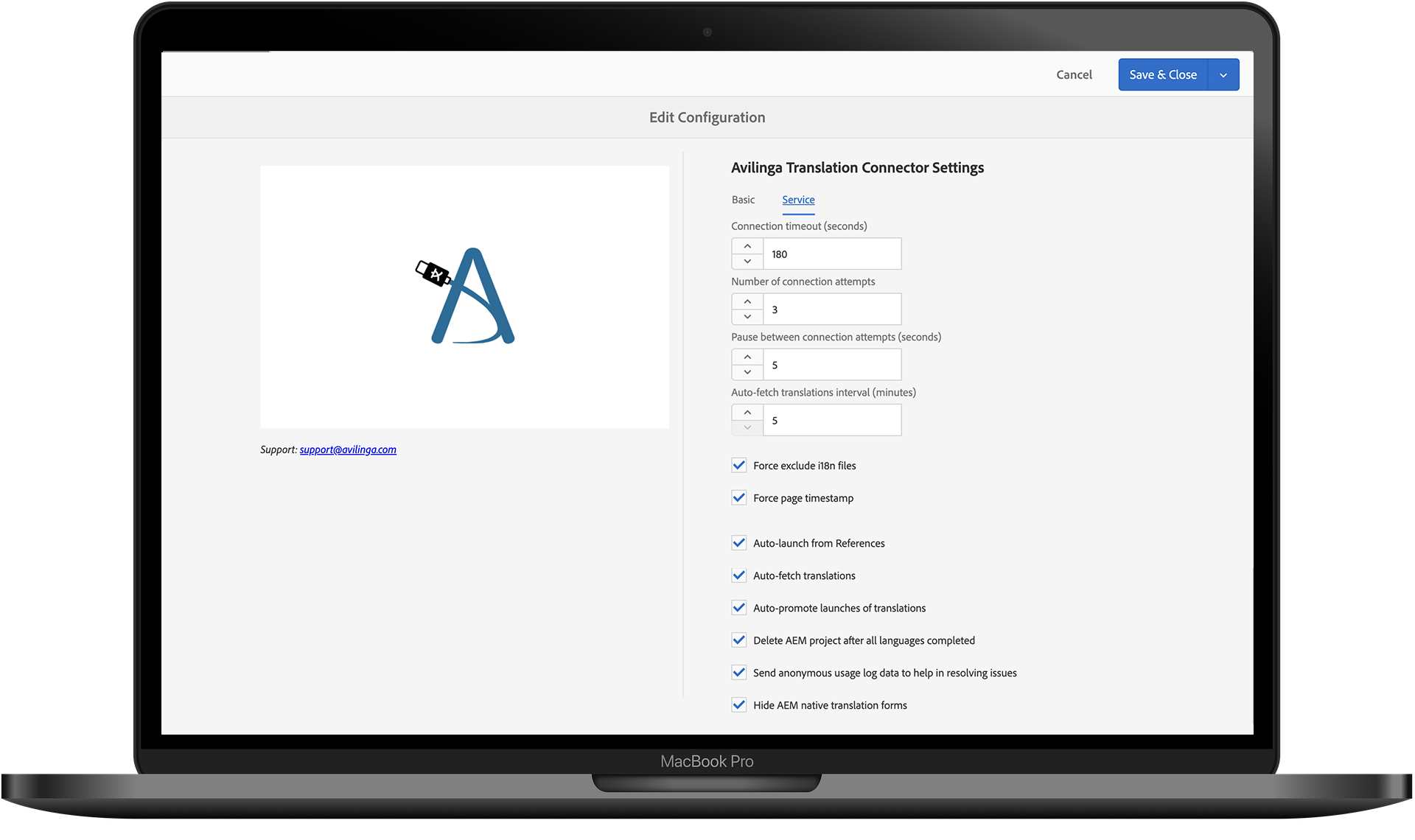 Try now >
Full i18n support (including JSON and Sling).
Extended automation (auto-approve, auto-launch, auto-promote, auto-cleanup and auto-retrieve).
Customisable language mapping.
Direct integration of Avilinga project options (priority, workflow, cost centre, quote approval).
Multiple project creation methods (AEM native, Avilinga template, Reference Panel, Avilinga Translations screen).
Extended machine translation support (including post-edit workflows).
Avilinga project overview screen.