Translation Workflow Management
Easy and comprehensive translation management on a large scale.
Our proprietary Avi5 software is the only translation management system (TMS) built specifically for managing more than 25 languages simultaneously. It's fully customisable and integrates with any premium CMS.
Use Avi5 to:
Fully integrate translation management into your existing CMS and other workflow applications.
Upload and approve jobs.
Retrieve and approve quotes.
Track and review translations in real time.
Retrieve files and publish directly into your preferred format and/or communication channel.
Customise and optimise all translation workflows.
Review quality control analytics and other actionable data.
Manage all translation-related finances via customer-defined cost centres.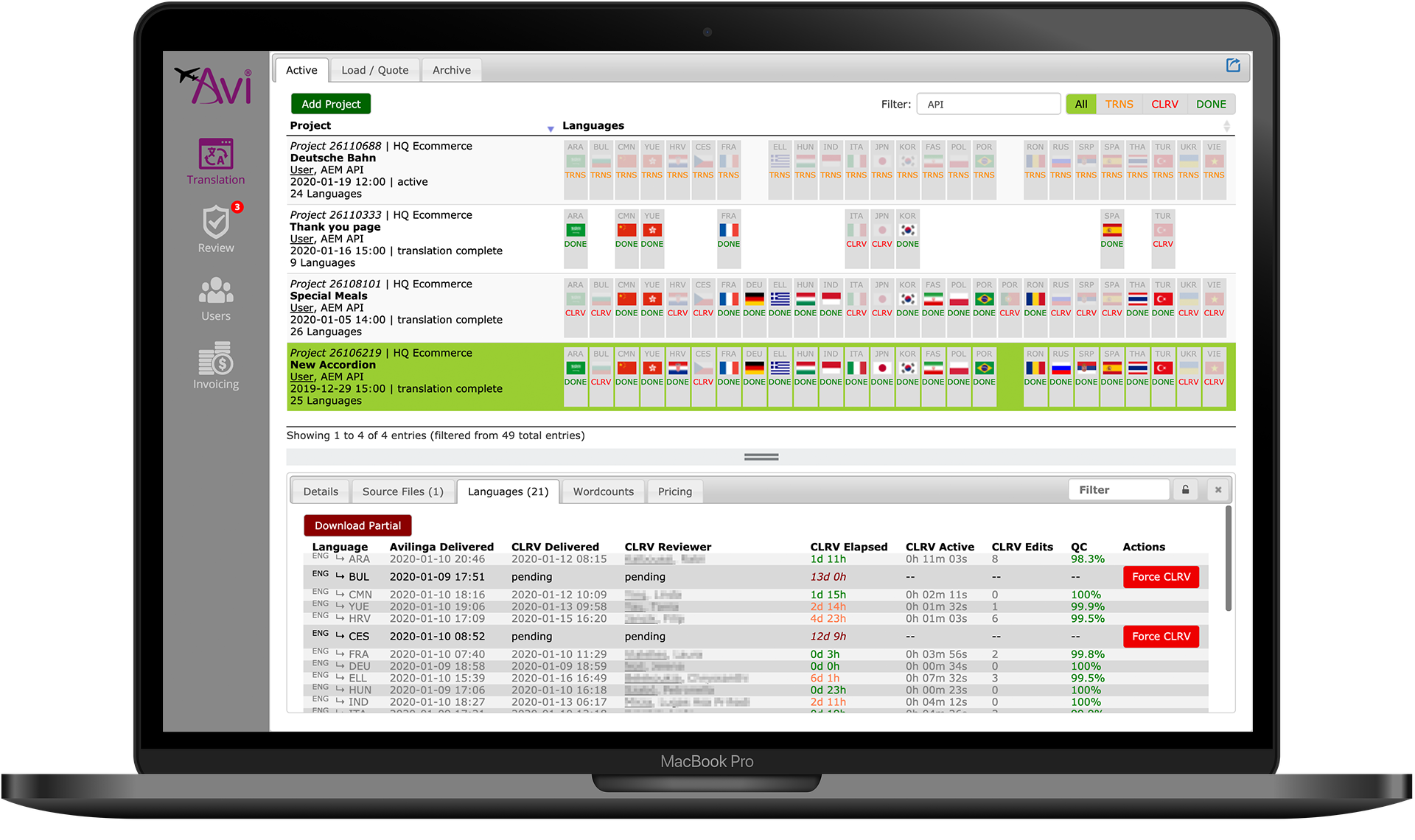 Schedule demo >
Computer-assisted Translation (CAT) Tool Features: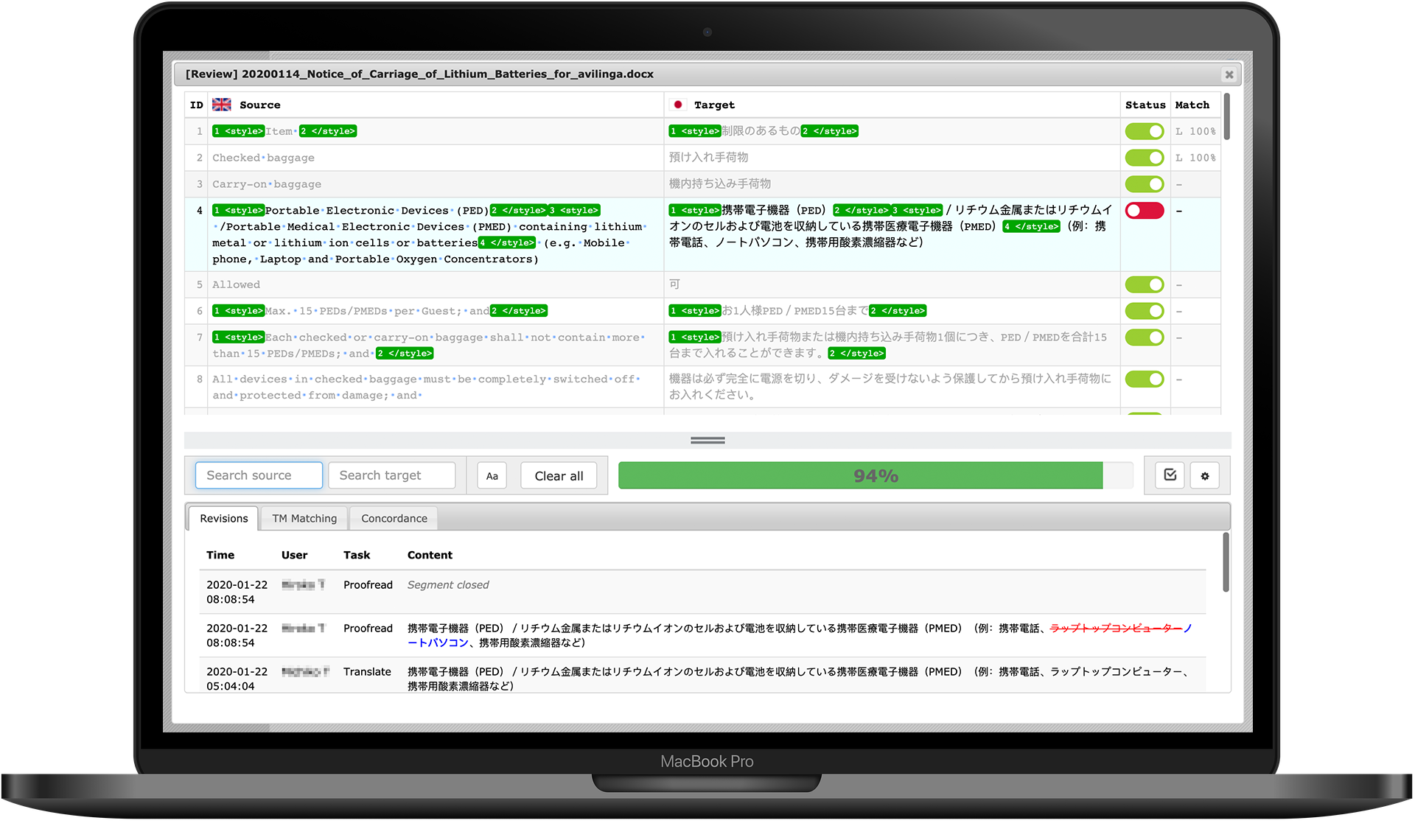 Schedule demo >
Intelligent paragraph-based segmentation.
In-line document preview.
Automated translation memory matching and updating.
Customer-based glossarisation.
Automated quality control (including spellcheck, length limits, and AI-driven content analysis).
Full revision tracking.
Fully searchable concordance database.